F
ind The Perfect Financing
FOR YOUR SMALL BUSINESS
Explore Your Financing Options Now

Get Qualified In Minutes & Funded In 48 Hours
GET PREQUALIFIED FAST
Step 1
TALK TO OUR EXPERTS
Step 2
REVIEW YOUR OFFERS
Step 3
Securing Working Capital For Your Business

No obligation approval when applying for business loans for small business to set up your business for what it needs next.

Your data is protected with the latest bank-grade encryption and SSL technologies.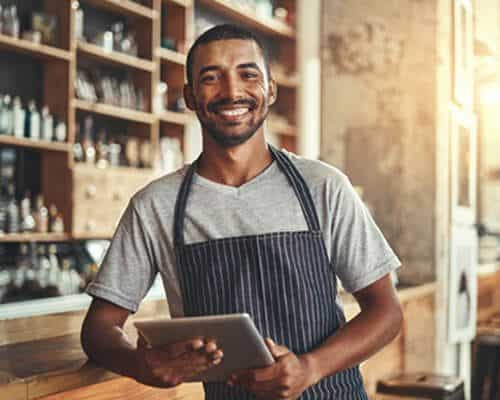 Same-Day Financing with RAN Funding
RAN Funding specializes in tailored business funding solutions for your company.
We work with you to prepare the right economic package. Our offerings include,
Business Cash Advance,
Merchant Cash Advance,
Term Loan, and
Line of Credit.
These financial solutions allow small businesses to secure working capital at competitive rates. Our team of experienced funding specialists is committed to providing quality business loans for small business enterprises.
We offer small business loans with fair terms and competitive rates. Unlock the capital you need to reach your company goals today. With RAN Funding, you can get a loan within 24 hours of approval. We strive to deliver efficient and swift funding for our client's businesses.
Get the approval you need – now! Reach out to us and secure your loan instantly.
Financing Options We Offer

Flexible Business Loan Terms
Receive instantaneous relief and never worry about covering expenses again.

Fund your next investment with SBA Loans – whether for inventory, equipment, or real estate!

Fixed-term Business Loans
Discover the flexibility you desire with fixed terms, rates, and repayment options.

Merchant Cash Flow Financing
No collateral? No problem. Explore our collateral-free financing solutions.

Short-term Business Financing
When emergencies or opportunities arise, don't wait to get your money – act quickly and receive it today!
Short On Time?
We are here to help. Our funding specialists can provide your small business with the capital it needs quickly and securely.
Struggling to Secure Funding for Your Business?
Now is the time to invest – for inventory, equipment, or real estate! With RAN Funding, completing our online application and receiving competitive rates and terms only takes 5 minutes.
90% of RAN Funding applications are pre-approved within just a few hours! Our Florida small business loans team works tirelessly to develop cutting-edge methods that cater to every client's needs. With our flexible repayment options, you can find the perfect financing package for your small business needs.
Receive instantaneous relief to cover expenses — no collateral required.
FREQUENTLY ASKED QUESTIONS
How long does it take to be approved for business funding once I've completed the application process?
The time it takes to be approved for a business loan depends on a few factors, like how much you are borrowing and the type of loan you seek. It also depends on how quickly you respond to messages. Most of the time, if you have your documentation ready and you are available to answer any questions our team has, the application will be processed faster within 48 hours. When applying for a loan, you will need to give us some key details about your business, what the loan is for, and other information. 
How much can I expect to borrow after applying for business loan funding for a small business
When you apply for business loans for small business purposes, the amount of money you can borrow depends on many factors including your business's security, like invoices and assets, time in business, and the revenue the business generates. Different providers have different ways of deciding who is eligible for a loan and how much they can borrow. It's important to note that you won't be accepted for a loan if you can't afford to make the repayments, as we are a responsible lender.
My business is based in Florida, what is the application process for Florida small business loans?
To apply for small business loans for businesses based in Florida, you must first fill out a short online application form. Our advisors will then search for the best loans for your circumstances and will usually be in touch within the next few hours. Once your loan has been approved, the money will be available to you as quickly as possible. We provide various loan options in one place, so you can make an informed decision about the right one for you.